Get 30% OFF on Clearance Sale
Furnitures Designed For You
Latest added products of the week
Check out the latest collection!
Living room and dining chairs on sale!
Furnish your home office with style!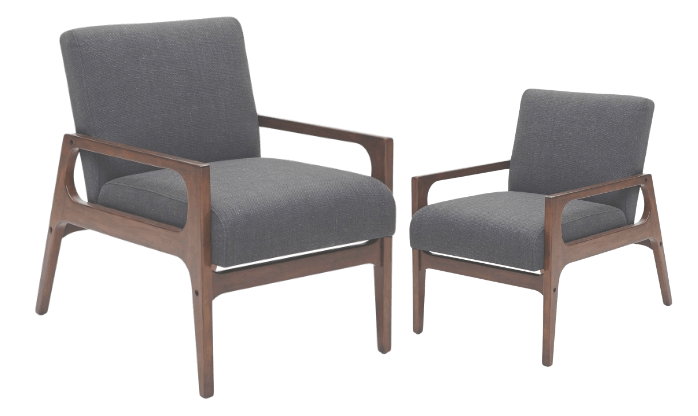 Get Branded Furniture Collection Everyone is talking about
Best selling products of the week
Furniture shopping guides, tips, trends and interior design.
Each 'New Year' brings new decorating patterns, interior design trends and fads to inspire design lovers who want to update their home with timeless pieces in style. In 2021, clients have considered various top home design trends like rose gold, subway tiles, exposed lighting, etc. The year 2023 takes along some of the fantastic home design trends that can make you breathless. From blush-coloured upholstery to matte finishes and unique, handmade pieces, the top furniture trends of 2023 will help you add a touch of elegance and style to your home. When it comes to up-dating a home, furniture is one of the main elements that can make or break a space. It is one of the most stylish ways to spruce up your home space with some of the world's hottest furniture design trends. Choosing the right furniture pieces will surely elevate your entire home aesthetic. Below, we have talked about some of the best furniture design trends that are in this year to help updated those décor lovers who are looking for fresh fashion ideas and tips. Whether you are revamping your home, buying a new one or simply re-decorating a room, we provide you everything you need to know as we have lovingly compiled all information about new design trends of 2023 to make our readers updated.
– Bold and beautiful: bolder colours are preferred by designers. This year, new design trends are headed in a much more daring direction like the pendulum is swinging from crisp white, soft texture to vibrant, high-contrast patterns, mixing of materials, etc.
– Matte & High-Gloss Finishes: The latest furniture trends are bringing unexpected feel of matte finishes. Instead of black or white, inky blue, forest green and deep grey matte finishes are giving refreshing feel to any home. Likewise, high-gloss finishes are back that can lend any interior design an ultra-modern touch.
– Mixing Of Metals: This year, metals are more popular than ever as they give a warm feel in any home. The place of rose gold has taken by mixing metals, such as brass, gold and copper.
-70s Retro Feel: many old designs are coming back in style such as velvet, geometric patterns, and retro feel of 70s. The chic décor of 70s has warm palettes, funky textures, and abstract silhouettes, perfect to add an amazing personality into your living room.
– Art Deco: The influence of art deco is more prominent in now. Nods of art deco are popping up in detailing on tables, chairs, lighting, etc.
– Curve Craze: The revival of curved furniture. Instead of big, boxy sofas and tables, curvy sofas, curvy round tables, dining tables, side tables and coffee tables are in.
– Geometric Patterns: Geometric patterns are one of the best design trends of the year that will help you make a bold statement in any room of your home.
– Jewel Tones: Lush Jewel tones not only evoke elegance and opulence but also add a royal feel to your home. This year jewel tones are highly appreciated by the designers.
– Velvet Furnishings: Velvet furniture has gain a lot of attention in the last year and lavishly seductive, velvet beds and velvet sofas are highly popular now-a-days.